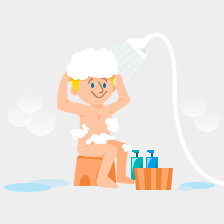 Step 01
Before entering the tub, please clean yourself off in the washing area.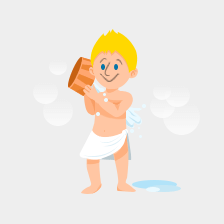 Step 02
Pour some of the bath water on yourself to allow your body to become accustomed to the temperature.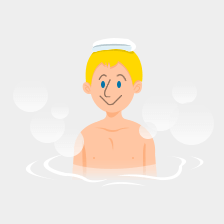 Step 03
Slowly enter the bathtub.
Do a "half-body bathing" style where you only enter up to the top of your abdomen. Do not put your towel into the bath water.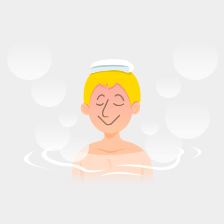 Step 04
You can fully immerse your body as a for 'whole-body bathing', moving your limbs to stimulate circulation.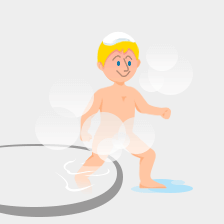 Step 05
When you feel like you are beginning to sweat, exit the bathtub. To maintain the effects of the hot spring, you do not need to wash yourself off.